App Medcel
This is the result of the research processs that was depicted in this article.
The study app "Área do Aluno Medcel"is an iteration of a concept that was developed 2 years before this version. The app serves the purpose of offering a digital interfaces for medicine students and doctors in different stages of their career, to study for tests related to their career. The main goal is to offer content based on different medias, such as videos, podcasts, e-books and measure their progress in the different subjects, so they can have a clear idea of how they will perform in those examinations.
Homepage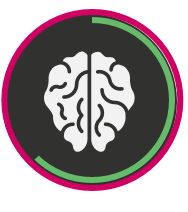 On the homepage the students have a first look at the video classes that are suggested to them, based on an algorithm that is calculated using information about their perfomance, most desired exams (based on institutions) and an overall look at the different medical subjects.
The icons also display the progress in each individual subject based on the total amount of content consumed and the correct answers in the quizzes.




Top menu

Navigation menu
On the bottom, there is a quick navigation to help students quickly find the content based on the media format. From the user research it was shown to be a important selection for the students.
From this bar they can switch between Podcasts, E-books, Homepage, Videos and Tests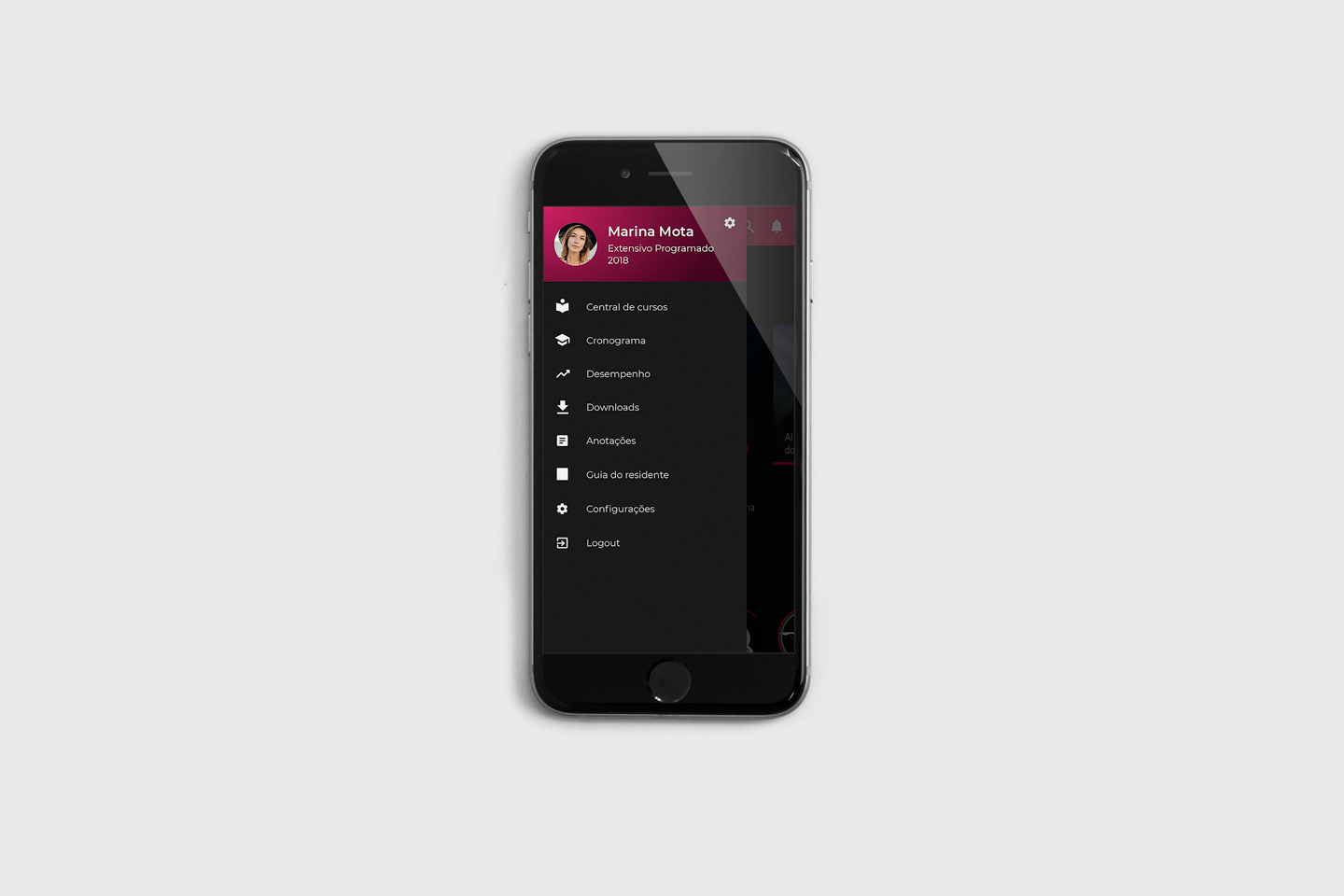 Side menu
On the side menu there are options to access other functionalities such as a full report of the study progress, a calendar to help keeping up with the exams dates, downloaded content, and notes.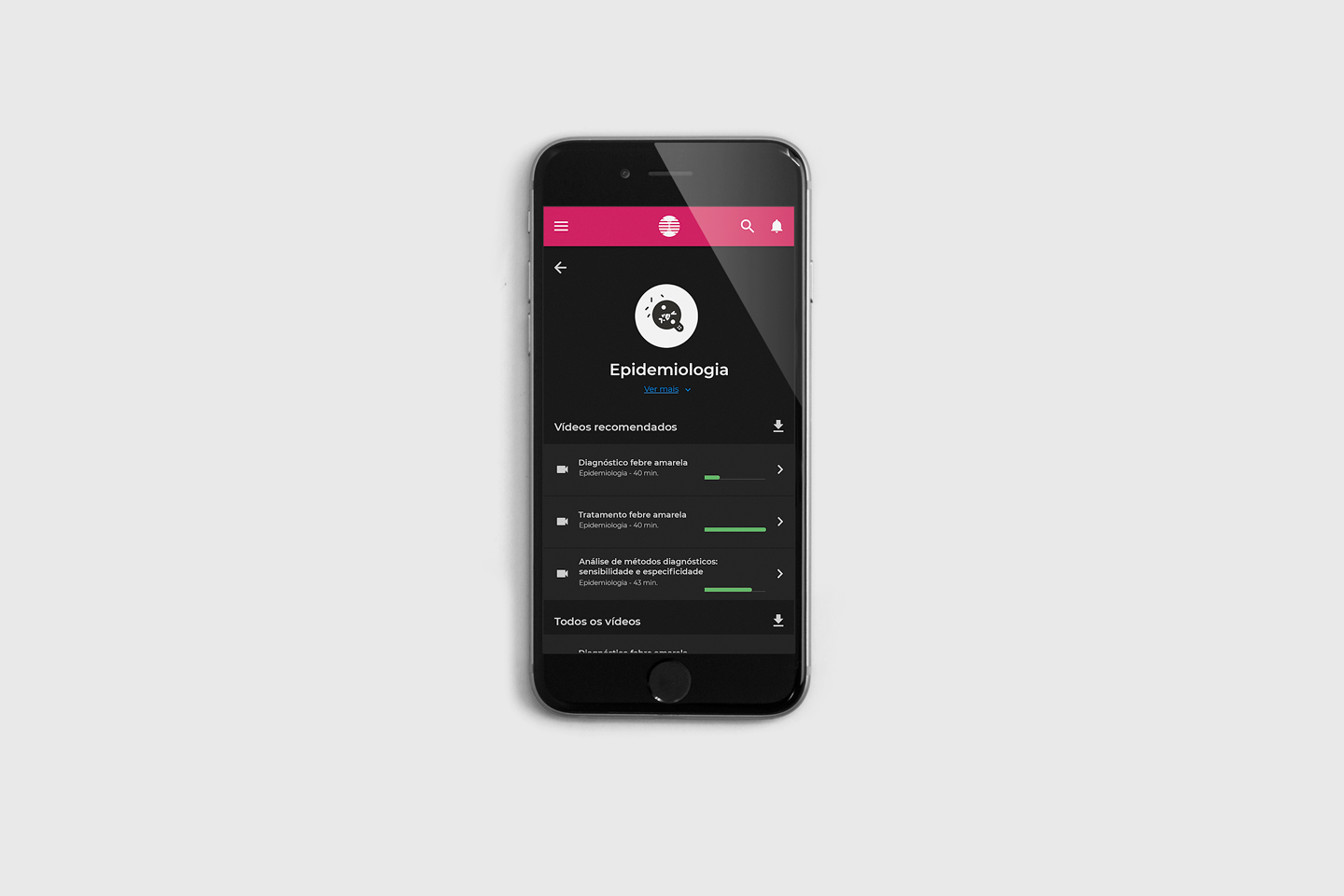 Subjects
Inside every subject there is a list of the recommended content, followed by a full list of all content belonging to that subject.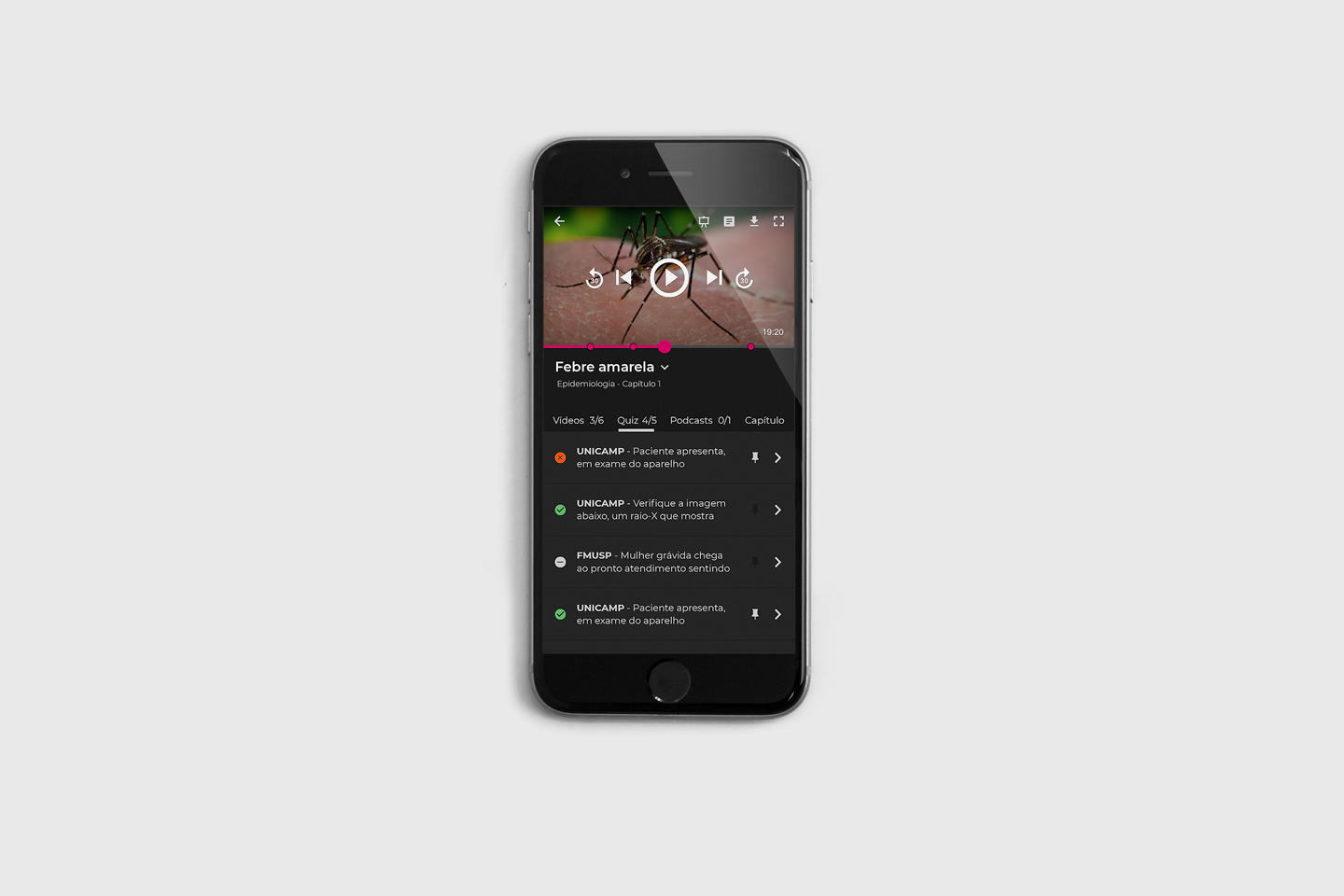 Related content
Every content is also linked to a set of 5 quiz questions, from the institutions the student has chosen, related videos and podcasts from the same subject and the e-book chapter for complementary reading.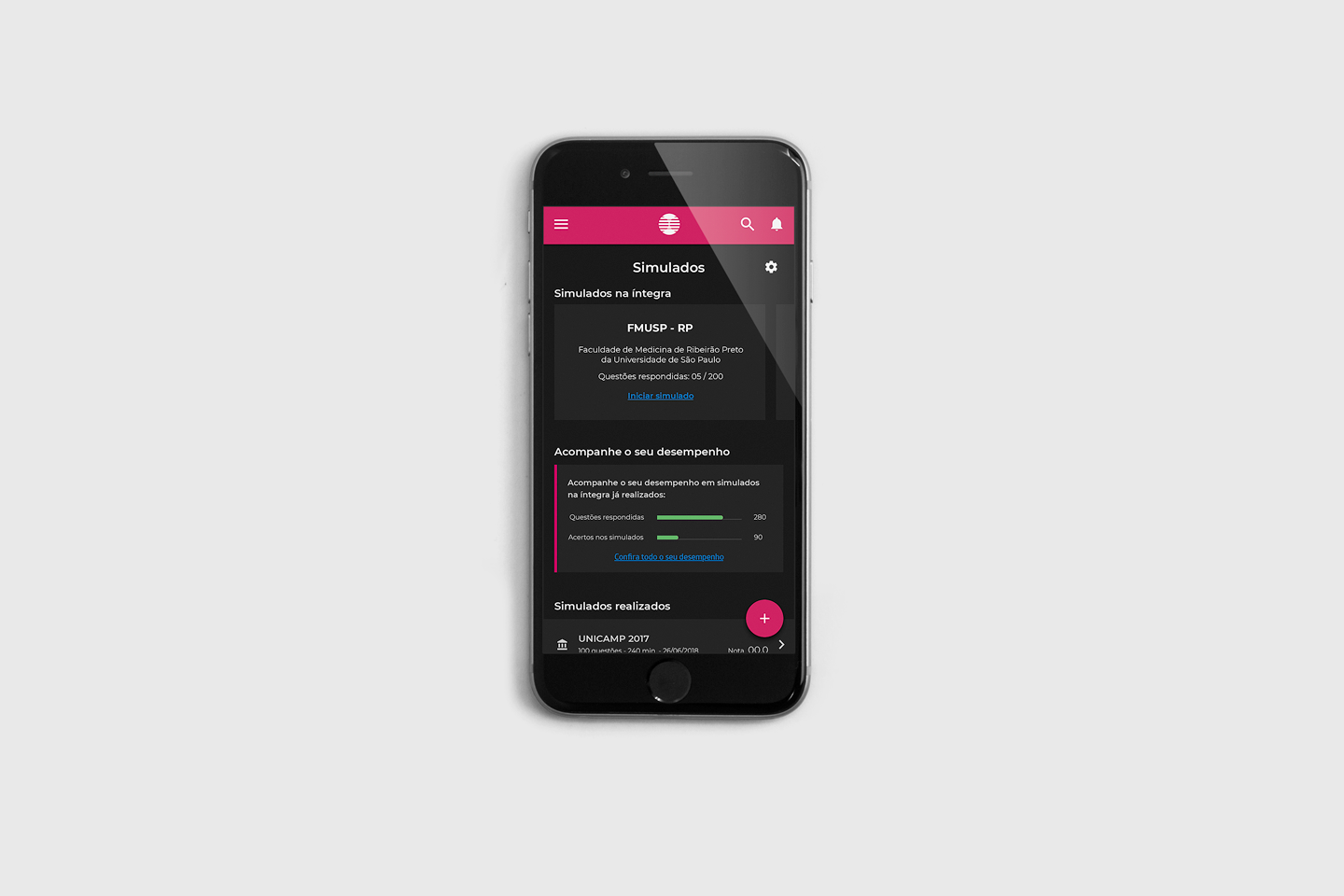 Tests
In the test area it is possible to have a simulation of real exams from recognised institutions. There is a overview of the tests of the selected instutions, a performance report and a list of all questions answered by the student for revision.




Dashboard
The dashboard is a tool not only to track the individual performance, but also to compare the students results to their competitors. This way they can know what is the probability of being approved in those exams and what subjects they need to put on an extra effort.