Experience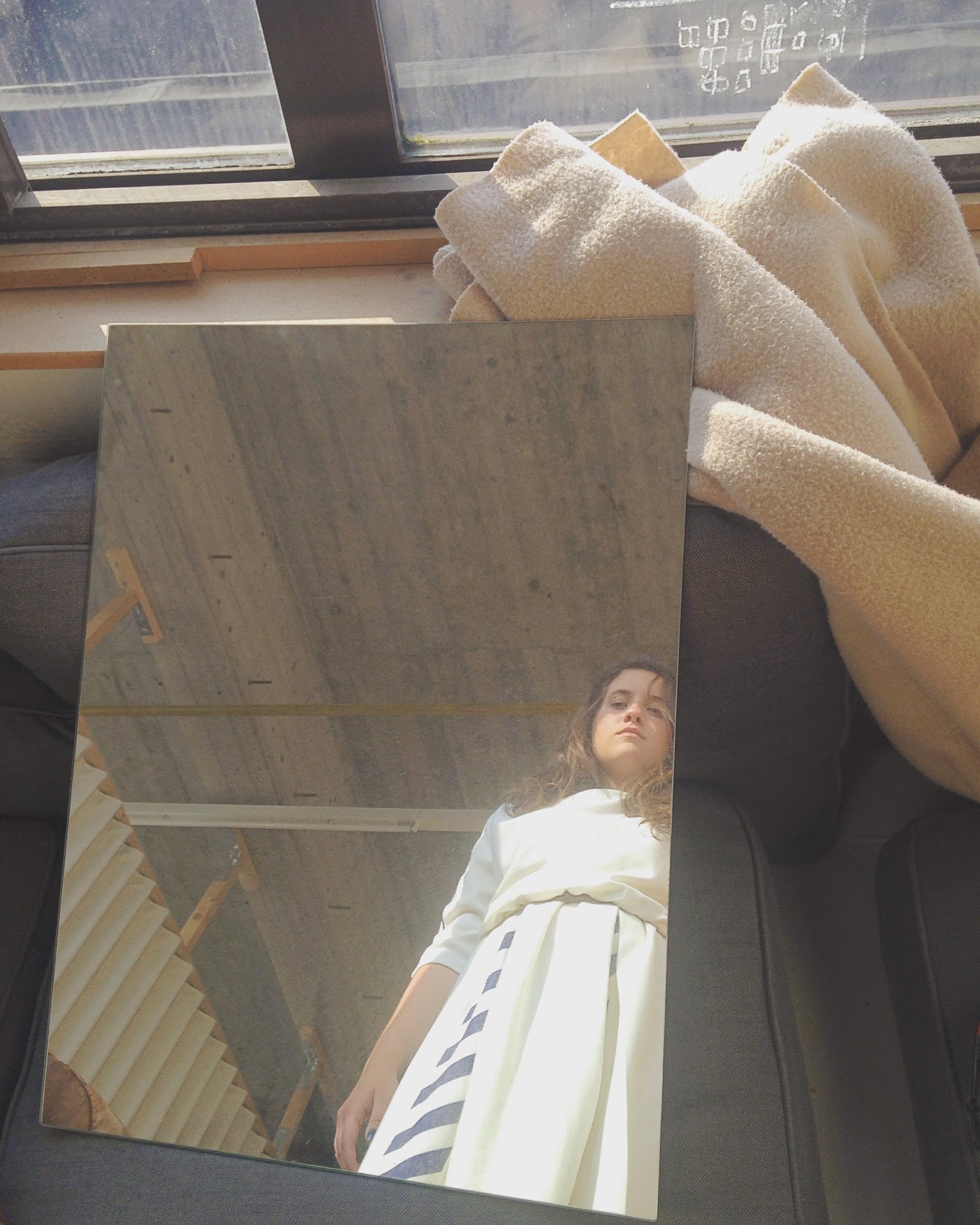 Barbara Miotto - Ux Designer
My work is focused in User Research, User Experience Design and Digital Interfaces Design.
The medias that give support to my work are blended and I have always focused on centering my approach on the relations between people and how the digital apparatus can create new significance to life and change the aspect of these relations.
I believe in the empathetic approach of the designer and the value of understanding the points of view from real users and people living in different sittuations in order to create value through this products.
Send me an e-mail!

Skills
Digital Product Design / User Reasearch / User Experience
Stakeholder interviews, user interviews, Design Sprint, benchmarking, personas, user journey mapping, service blueprint, SWOT analysis, heuristic analysis, design thinking, human centered design, ideation workshops, etc.


Softwares
Illustrator, Photoshop, InDesign, Lightroom.
Sketch, Principle, Invision, Zeplin, Overflow.
Microsoft Office, Mac OS.


Wireframing and Prototyping
Wireframes, Design Systems, low and high-fidelity prototypes.
HTML/CSS (intermediate) e JS (basic).


Languages
Native Portuguese, Advanced English and Spanish




Education
EDIT - Disruptive Digital Education | Digital Product Design and Management
December, 2018 - February, 2019 | Lisbon - Portugal
UNESP - Universidade Estadual Paulista 'Júlio de Mesquita Filho' | Product Design
February, 2012 - December, 2018 | Bauru, São Paulo - Brazil
The Royal Academy of Art, The Hague | Interior Archiecture and Furniture Design
July, 2014 - July, 2015 | Den Haag, Zuid-Holland, The Netherlands
Professional
Experience
Numdata B.V. | UX/UI Designer
October, 2019 - Now | Eibergen, The Netherlands
My main project is the creation of a new interface for custom made furniture design and manufacture software. During the first stages, I had the opportunity to interview users, perform usability tests, conduct internal co-creation workshops using methodologies from IDEO's Design Kit and Google Design Sprint. In the composition of the interface, I developed wireframes based on components and using atomic design, to create a Design System.




RED Project – Digital Educational Resources for Basic Education - Universidade NOVA de Lisboa | UX/UI Designer
July, 2019 - April, 2020 | Remote - Lisbon, Portugal
The REDs - Digital Educational Resources project aims to design, create and prototype digital educational resources for the 1st cycle of basic Portuguese education in the areas of Science, Mathematics and Portuguese. My work focused on the design of a digital interface for a study platform for students and teachers in the public education system in Portugal.




Medcel | Mid-level UX Designer
May, 2019 - July, 2019 | São Paulo, São Paulo - Brasil
My main project was the development of a mobile application interface, as part of the improvement of the study area (an intranet where preparatory courses for medical residency tests are offered) and the design and creation of a new institutional website and- commerce for the company. The projects were conceived through methodologies such as:

- Data collection through quantitative and qualitative research, interviews with students and stakeholders.
- User journey mapping, product roadmap.
- Design Sprint methodology.
- Design of wireframes and information architecture.
- Creation of interfaces and prototypes using the software: Sketch, InVision, Craft and Principle. In addition, I have the opportunity to live in a multidisciplinary team with other designers, developers and quality analysts. Meetings in "daily" format and use of agile methodology.
Medcel | Junior UX Designer
July, 2018 - May, 2019| São Paulo, São Paulo - Brazil
Medcel | UX Designer Intern
September, 2017 - July, 2018 | São Paulo, São Paulo - Brazil
Ministerio de Educación de Ecuador | Professora Voluntária
January, 2017 - July, 2017 | Salinas , Bolívar - Equador
Participation in the paid professional volunteer program "Time to Teach". The program was developed by the Ministry of Education of Ecuador, with the purpose of developing English language teaching in public schools in the country.
Hostel Clothing | Designer
July, 2016 - December 2016 | Bauru, SP - Brazil.
Hostel Clothing is a fashion startup project that is part of the new conscious consumption era, delivering socially-responsible products and which have a lower impact on the environment. I have worked with the brand developing digital marketing, photo shoots and graphic design content.




Lusthofxl | Designer
February, 2015 - July,2015 | Den Haag, Zuid-Holland - The Netherlands
During my experience in the NGO Lusthofxl, I have developed the 'Spinozahof' project, reaching to the community of the central area of The Hague and implementing an urban garden which aimed to create a bounding between the neighbors and the public-space.
Throughout the development, many user-related experiences and researches were conducted and a series of small events were taken place in order to create a sense of belonging




Short courses
Design Thinking | Escola Echos
May, 2018 | São Paulo, São Paulo - Brazil
Framework Scrum | Medcel
May, 2018 | São Paulo, São Paulo - Brazil
Cultural Exchange Program | Palmetto High School
January, 2011 - July, 2011 | Palmeto, Florida - Estados Unidos
Digital Photography | Escola Bauhaus - Ribeirão Preto
July, 2010- December, 2010 , Ribeirão Preto, São Paulo - Brazil